It seems that you are using an outdated browser on a Samsung device and we recommend that you disable Dark Mode if you have it activated or use a more modern browser such as Chrome.
If you have "Dark Mode" activated on your Samsung Internet Browser, kindly follow the instructions below to disable it.
How to disable "Dark Mode" on your Samsung device:
Open the settings.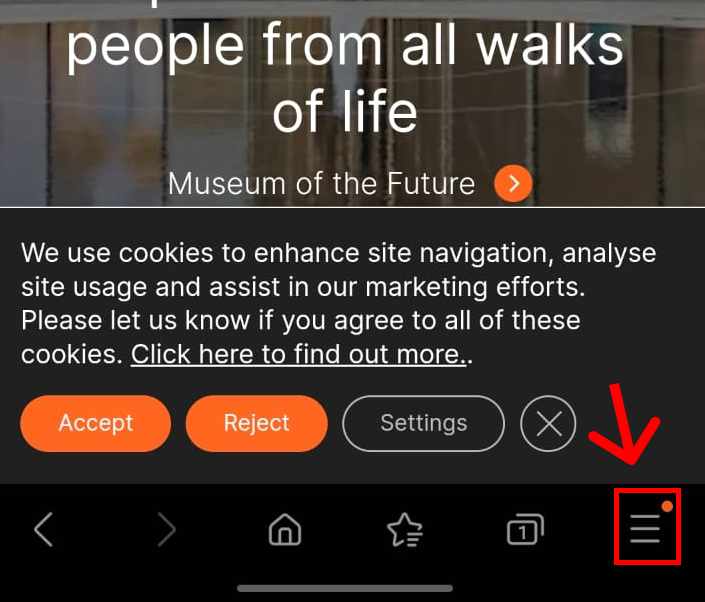 2. Toggle the "Dark Mode" off to deactivate.