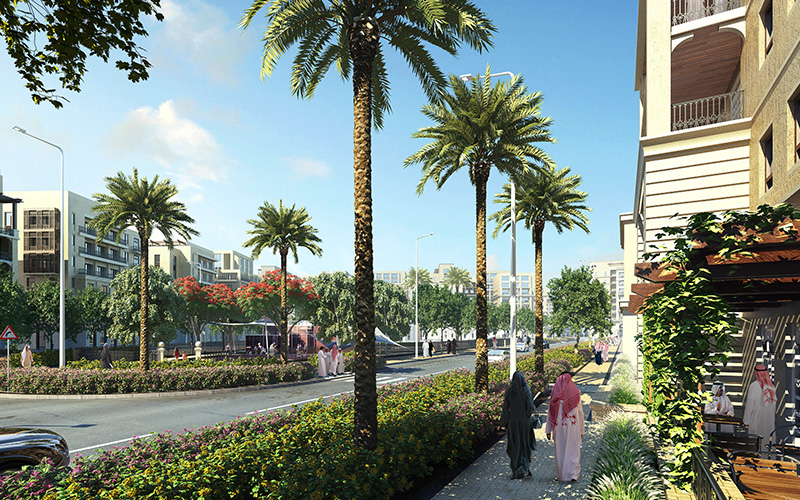 Generous shaded streets with wide footpaths and high-quality street furniture provide attractive green connectors between the districts of Darb Al Haramain, its destinations and amenities, parks and plazas, creating walkable neighbourhoods that foster social connection & a sense of community.
The design encourages slower vehicular traffic and travel on foot or by bicycle. The positioning of the metro station at the heart of the development allows ease of access to the public transit system.
Ensuring communication of the design intent and a cohesive experience for residents & the working community, these landscape guidelines set out public realm parameters for individual developers to work within, over a phased period of time.