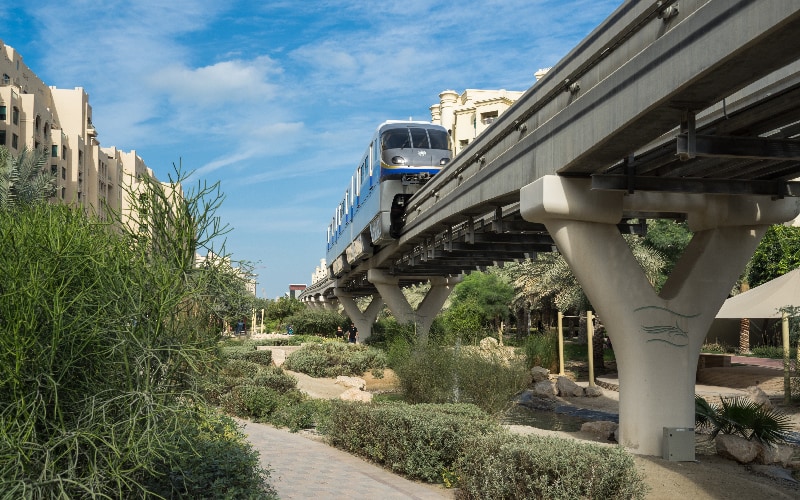 Al Ittihad Park lies below the Monorail along the trunk of the Palm Jumeirah, nestled between residential communities.
The park is a haven of tranquility and calm, connecting two previously separated halves of the trunk. Using mainly native plants, a natural xeriscape defines a regional sense of place and strong park identity.
Actively encouraging exploration, children can engage in natural play whilst fitness trails support an active lifestyle. Cafe spill out takes advantage of the serene views, contributing to the social life of the neighbourhood.

Photography by Alessandro Merati © Cracknell