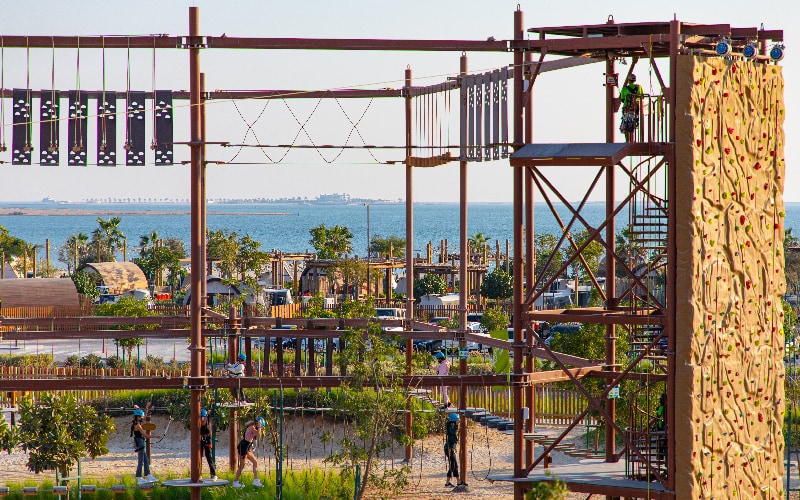 Hudayriyat Island was once home to Arabian pearl divers. Now, it's a remarkable new community and lifestyle destination.
By combining a sports village, beach-front glamping site, lively restaurant zone and sensitive heritage walk, Hudayriyat brings many aspects of landscape interpretation and education to a new generation in an accessible, engaging, immersive and innovative way.
The high-end sports facilities promote a healthy and active lifestyle. An aqua park, skate park, rope obstacle course, climbing wall, indoor and outdoor MUGAs and jogging and cycling trails cater to all abilities. Visitors can also indulge in non-motorised water sports such as kayaking and paddle-boating.
Photography © Gebal Group LLC