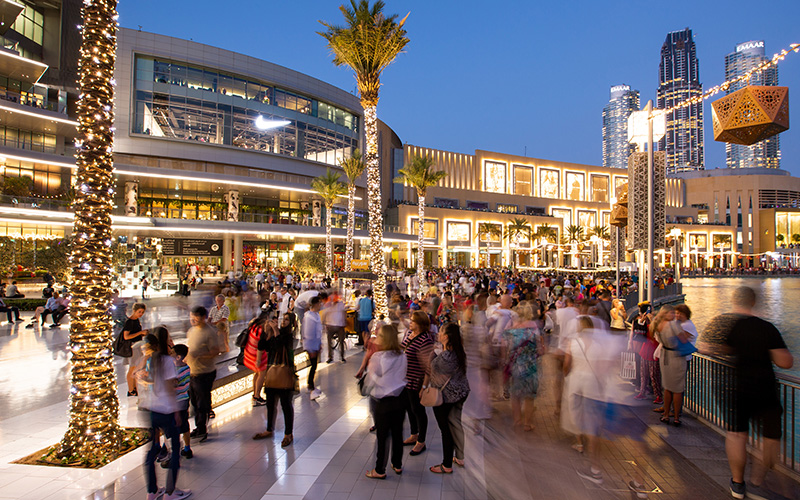 The Dubai Mall is the world's largest and most-visited retail and entertainment destination, welcoming more than 80M visitors annually.
The development includes a five-star hotel, over 12M square feet of retail, an aquarium, high-profile VIP entrances and a lakeside promenade central to the space. Given the extremely high footfall, the landscape design caters to the unique needs of the space.
The promenade forms a platform flexible enough to accommodate festival celebrations, seasonal fashion and brand events and art exhibitions. Durable landscape materials and finishes withstand the high number of visitors whilst creating a clear and easily navigable space for crowds.
Photography by Alessandro Merati © Cracknell